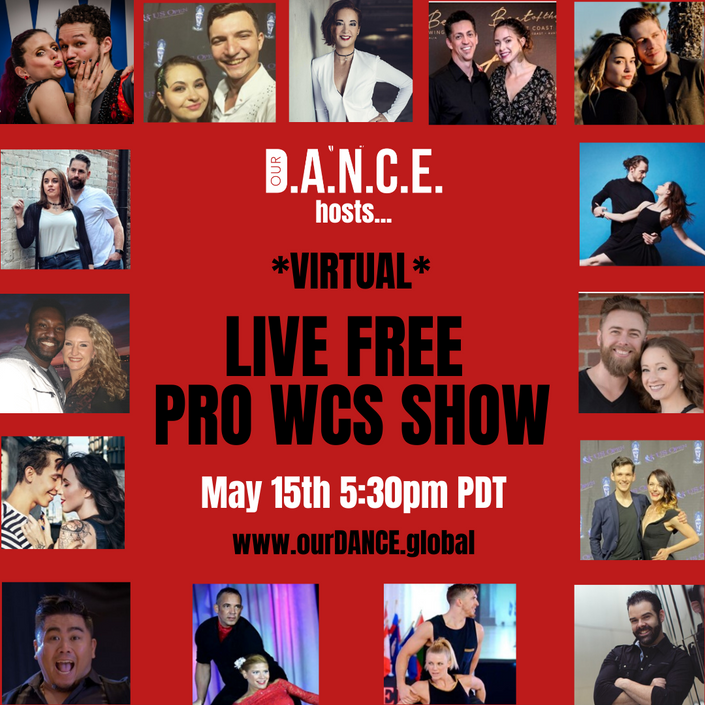 Virtual Pro Show May 15th
A LIVE Strictly-Style Pro show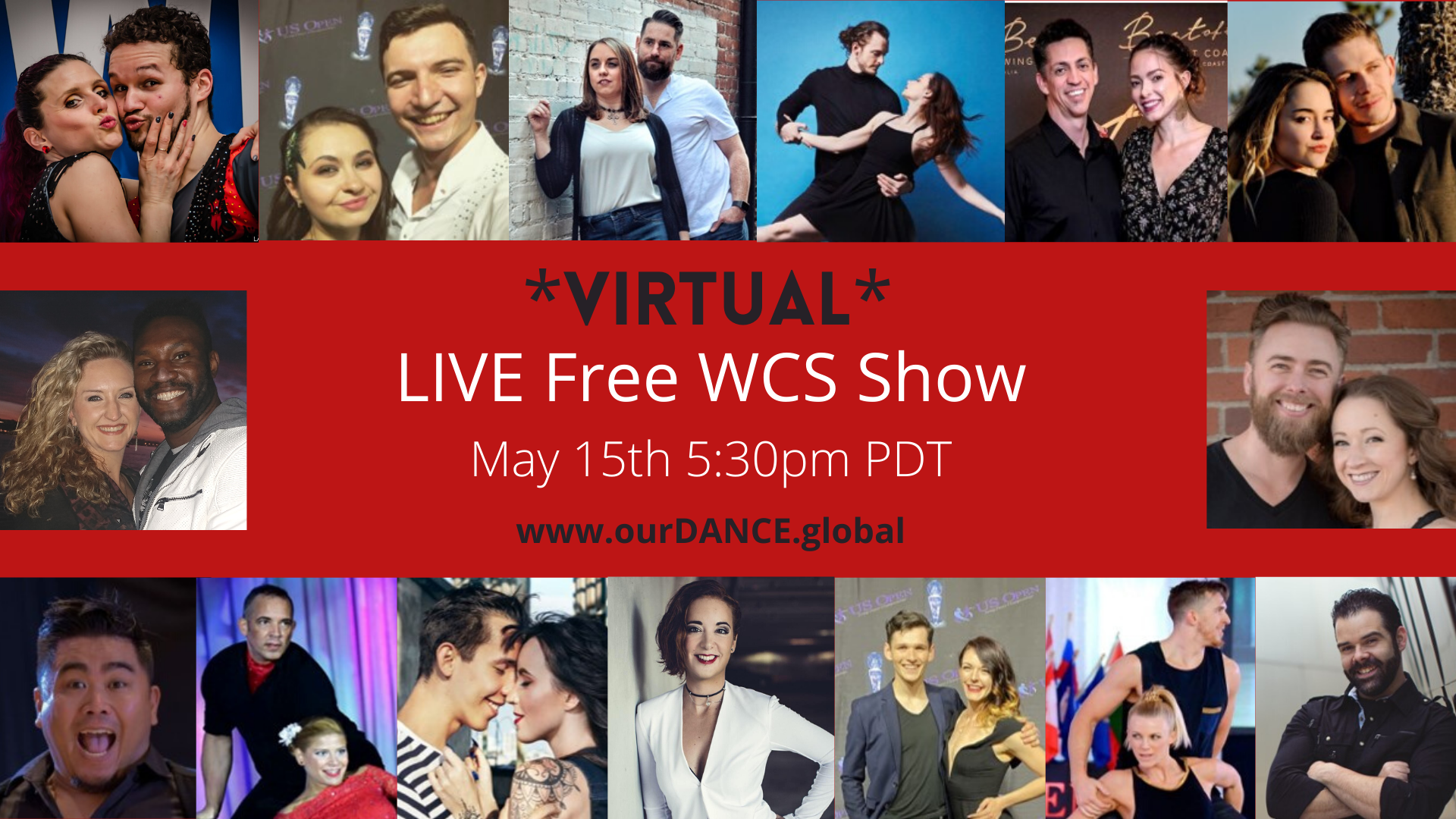 We are SO excited to be back for another WCS Virtual Pro Strictly-style show. This entire show was inspired by a lovely individual in our community.
The goal? For West Coast Swing Pro's to share their art with you during this crazy time, with whomever they are with and wherever they are quarantined at. That may mean some pro's will be dancing with their significant others, their traditional dance partner, their children, their parents, or they might even freestyle solo dance. Our hope is simply provide a space where the Pro's can share their art and joy of movement with the global West Coast Swing community.
Our show will be held LIVE on May 15th, 2020 at 5:30pm Pacific. If you are unable to view it LIVE, a recording will be posted in your learning portal for later enjoyment!! The show order will be randomized as is the DJ that will choose each "households" song.

This is a FREE show and hope you enjoy it from the comfort of your own space. We are graciously receiving donations via PayPal in order to support the pro's, many of which lost their income "overnight" due to the pandemic. All donations will be split between each Professional and our two DJ's.
If you would like to donate please Click Here or visit paypal.me/ourdance.
Pro's sharing their art with you:
Alyssa Glanville & Tim Kenney
Arjay Centeno
Ben & Cameo McHenry
Dillon Luther & Chantelle Pianetta
Greg & Lemery Rollinscott
Jake Haning & Mackenzie Goodmanson
Hugo Miguez & Stacy Kay
Nick & Tashina King
Philippe & Flore Berne
PJ Turner
Ryan Crutcher & Tara Trafzer
Sean McKeever & Courtney Adair
Semion Ovsiannikov & Maria Elizarova
Sonya Desseaurault
Thibault Ramirez & Nicole Clonch